Category: Pharmaceuticals
Sleep Medicine has published an article that reviews the mechanism of action of available treatments for patients with narcolepsy.
The antidepressant trazodone is commonly prescribed to treat insomnia. An article by Consumer Reports looks into the safety of this practice. A handful of studies have shown that trazodone may improve sleep during the first...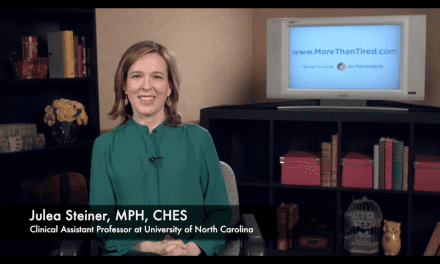 Narcolepsy, a relatively rare and poorly understood neurological condition, can be hard to diagnose. Julea Steiner was misdiagnosed for years before a sleep study helped doctors recognize her symptoms—excessive daytime sleepiness, vivid dreams, hallucinations, and mild cataplexy—as narcolepsy.
Prescription Drugs
Latest
There are a lot of issues with sleep going unnoticed, reports MedPage Today."Poor sleep highlights pain. It makes pain worse and makes you more sensitized to pain, and you might take more opioids to alleviate that...
Over-the-Counter Treatments
Latest
The HoomBand headband is an alternative to uncomfortable headphones for restless sleepers and those who suffer from insomnia who want to fall asleep to the sound of white noise.The band gently wraps around your...
Emerging Compounds
Latest
In patients with obstructive sleep apnea (OSA) who refuse or are nonadherent to continuous positive airway pressure (CPAP) therapy, treatment with pitolisant may reduce self-reported excessive daytime sleepiness, according to...