Category: Hypersomnias
Sleep Medicine has published an article that reviews the mechanism of action of available treatments for patients with narcolepsy.
The details of daytime dream experiences could be crucial in learning more about patients who suffer from narcolepsy.A team, led by Carlo Cipolli, Department of Experimental and Diagnostic and Specialty Medicine at the...
Mylan NV on June 1 announced the US launch of Armodafinil tablets, 50 mg, 150 mg, 250 mg, a generic version of Cephalon's Nuvigil. Mylan received final approval from the Food and Drug Administration (FDA) for its...
The symptoms of narcolepsy are often mistaken or even missed by physicians, which can seriously impact patient care. "It is often 10 years from the onset of narcolepsy symptoms until the patient is accurately...
Idiopathic Hypersomnia
Latest
The Hypersomnia Foundation, a nonprofit patient advocacy group dedicated to improving the lives of people with idiopathic hypersomnia and other rare sleep disorders, has chosen the first recipient of its new Research Award...
Insufficient Sleep Syndrome
Latest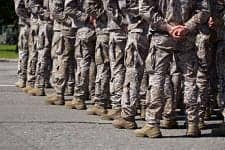 A new study found that 85% of active duty servicemen and servicewomen have sleep disorders.
Kleine-Levin Syndrome
Latest
The young man's mother fed his symptoms into her searches, trying to find the combination that would turn up a similar story: long periods of sleeping; feeling unreal, anxious, suspicious, reports The New York Times...